Little Richard
"The Rill Thing," "King of Rock and Roll" & "The Second Coming"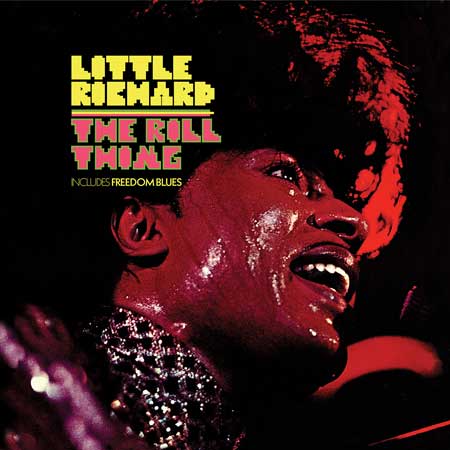 During the 1970's and into the next century Little Richard continued to perform at high intensity. During the early seventies Reprise Records recorded Little Richard Penniman with music crafted with some old friends, and new performers.
Omnivore Recordings reissues (with bonus tracks) Richard's sessions for the Reprise recording label, three albums that were released in 1970, 1971 and 1972: "The Rill Thing," "King of Rock and Roll" and "The Second Coming."
"The Rill Thing" represented Little Richard's most serious attempt at a comeback since his 1950s meteoric rise. "Freedom Blues," Richard's debut Reprise single, released in April 1970, was a minor hit, his first in five years. "Greenwood Mississippi," released as a single in tandem with the album, also charted. Richard adopted a Cajun/country-rock approach (covering Hank Williams' "Lovesick Blues"), with a profound beat that backed up his potent vocals. Despite the ten-minute instrumental title track, the LP was a convincing update of Richard's early work. Unfortunately it did not thrust Little Richard back to the top of the charts.
In contrast to his 1970 Reprise album "The Rill Thing," Little Richard 's 1971 "King of Rock and Roll" was less ambitious, especially with covers well-known tunes from Motown, the Rolling Stones, Three Dog Night, and CCR. These included "Brown Sugar," "The Way You Do the Things You Do," "Joy to the World," "Dancing in the Street," "Born on the Bayou," "Midnight Special," and (again) Hank Williams' "I'm So Lonely I Could Cry." Richard adds several of his own compositions that (unfortunately) does not add flavor to this "King of Rock and Roll" album.
On Richard's 1972 "The Second Coming" R.A. "Bumps" Blackwell is (who oversaw Richard's 1950's rise to stardom) is brought back. Blackwell reunites many of the musicians used on the first recordings. The liner notes state that they used recording techniques from the '50s for songs and sounds of the 1970s. Jim Horn brings his baritone sax and plays alongside the iconic Lee Allen's tenor sax. Blackwell's presentation refined and updated Little Richard to 1970's, it's a complete team effort. It's also a solid recording, though there aren't any tunes that would broke-through the Top Forty charts. But it's a special set of well performed tracks that are a welcome addition to the Little Richard catalog and are worthy of your time to rediscover. By the way my personal favorite is the seven minute "Sanctified, Satisfied Toe-Tapper" a slow burning instrumental that takes little time to simmer powered by the rhythm section of Chuck Rainey's bass and Earl Palmer's drumming, a sizzling guitar solo from David T. Walker and dynamite keyboard playing from Little Richard This tune closes "The Second Coming:" it also concluded Richard's time with Reprise records. Each of these newly issued Omnivore recordings feature bonus tracks. "The Rill Thing" has four previously unreleased tracks, actually one, as there are 2 radio spots, and an edited down shortened cover of the Beatles "I Saw Her Standing There." So the only true bonus track is a cover of Joe Morris' "Shake a Hand (If You Can") which is given a soulful/funky and tasty treatment.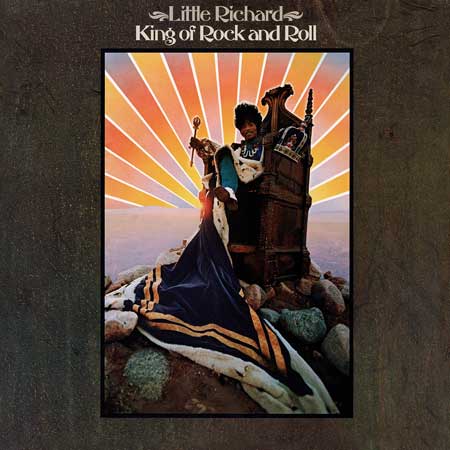 There's six real bonus tracks from "King of Rock and Roll," a second version of Richard's "In the Name" the album version is funky, the bonus track differs with a bluesy shuffle beat that also has a slight country twinge. The remaining five tracks did not make it to "King of Rock and Roll." There's (another) Hank Williams cover "Why Don't You Love Me" that (rightfully) didn't make it onto the original album. Go to church with Richard's "Still Miss Liza Jane" that evolves into a five minute plus bass driven affair. "Open Up the Red Sea" is credited to an unknown author that's mostly instrumental and rollicking event that features Richard's signature piano playing for nearly five minutes. "Mississippi" is another instrumental credited to Richard that mostly lopes along. The final 'King of Rock and Roll" bonus track is another forgettable instrumental credited to Fred Rose & Edward Nelson who worked with the aforementioned Hank Williams as songwriters & producers.
Last but not least; there are four bonus tracks on this edition of the "The Second Coming." There's a single edit shortened bonus track of Richard's "Mockingbird Sally," it's also the opening track on "The Second Coming." More interestingly there's two versions of Quincy Jones' "Money Is," the latter is a shortened 45 rpm single edit. Quincy also adds "Do It – To It." Though it's interesting that neither of these Quincy Jones authored tunes made it onto "The Second Coming." Especially considering that Quincy was a well-known commodity. But the CD tray inlay has a white 45 single promo label picture of "Money Is" that says; music from the Original Motion Picture Track $ arranged & conducted by Quincy Jones, lyrics & music by Quincy with Little Richard as the performer, pretty cool, as is the (smart) inclusion of the longer version of "Money Is."
I always felt these three Little Richard recordings were overlooked by critics and radio; they also didn't sell well at the local record shops. Little Richard had already made his mark and (I guess) didn't fit in with the progressive bands of the 1970's rock music era. Nonetheless these are three very interesting recordings by the great Little Richard originally for Reprise records, now smartly repackaged and expanded by Omnivore Recordings. I hope you enjoy them as much as I had revisiting them again.
For 20 + years Bob Putignano has been pivotal with his Sounds of Blue radio show. Hear new Homegrown Sounds of Blue internet radio shows ini the On Demand Radio & Playlist area of this site.
Also at John Sinclair's Radio Free Amsterdam
Previously a contributing editor at Blues Revue, Blueswax, and Goldmine magazines, currently the Music Editor for the Yonkers Tribune
Bob was also the 2003 recipient of the "Keeping the Blues Alive" award (given by the Blues Foundation in Memphis) Putignano can be contacted at: BobP@SoundsofBlue.com