<![if !supportEmptyParas]> <![endif]>
<![if !supportEmptyParas]> <![endif]>
<![if !supportEmptyParas]> <![endif]>
<![if !supportEmptyParas]> <![endif]>
<![if !supportEmptyParas]> <![endif]>
<![if !supportEmptyParas]> <![endif]>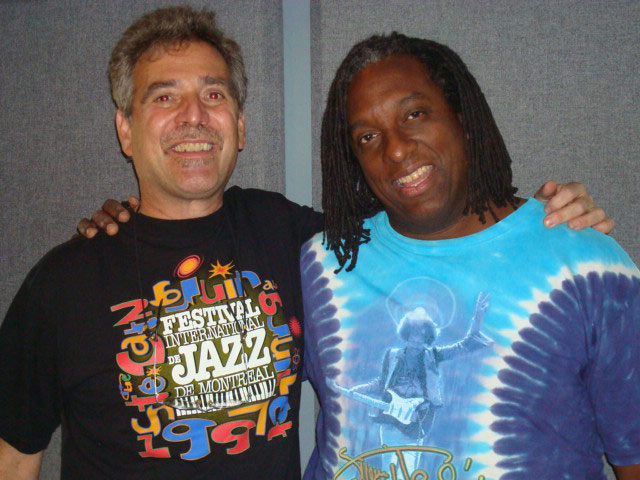 Hiram Bullock Dead At 52
Hiram Bullock passes at fifty-two years old, cause of death not yet known as the autopsy report not available at the time of this writing.
Hiram Bullock was a unique musician who played every style of music from the Blues to Jazz to Rock. Hiram also had the distinct ability to ignite his shows with his friendly, bombastic virtuosity and genuine enthusiasm. Throughout his diverse career, which hit high-gear upon his arrival in New York City in the seventies, Bullock immediately made his impression on the scene and performed and recorded with the crème de la crème artists such as: The Brecker Brothers, various stints with Gil Evans, plus a who's who list of outstanding artists, including Eric Clapton, Al Green, Jaco Pastorius, Miles Davis, David Sanborn, Hank Crawford, Steely Dan, Sting, Michael Franks, Paul Simon, James Taylor, Pete Townsend, Donny Hathaway, Roberta Flack, Will Lee, Billy Joel, Dr. Lonnie Smith, Chaka Kahn, Edgar Winter, and James Brown. Bottom line; Bullock earned the respect of his peers and critics, he constantly and consistently developed his craft as a sensitive singer-songwriter, explosive guitarist, sideman, and an outstanding live performer.
Bullock was born in Osaka, Japan. He learned to play the saxophone at age eleven and began playing the bass as a teenager. He switched to guitar at age sixteen "to meet more girls." Bullock attended the University of Miami music school (and studied with Pat Metheny and Jaco Pastorius) where he met many of the musicians that he would play with throughout his professional career, specifically with the singer Phyllis Hyman, who had a hand in bringing him to New York.
Bullock found new fans as the barefoot guitar player on Late Night with David Letterman from inception till 1984, when he was a part of the World's Most Dangerous Band led by Paul Shaffer. Bullock was also a member of the Saturday Night Live band and was the musical director of David Sanborn's critically acclaimed Night Music show. Bullock's solo recording period started in 1983 and he has produced all of his twelve albums, which include many of his original songs. His albums span many different genres of music: the contemporary Jazz of "From All Sides," the Rock of "World of Collision," the Latin-influenced "Carrasco," and the Dr. Lonnie Smith organ-trio Jazz of "Late Night Talk." At this time of passing, Bullock's live performances were mostly like his group-oriented funky Rock albums; "Color Me," "Try Livin' It," and his most-recent release "Too Funky 2 Ignore."
I had the good fortune to have known Hiram, who was an extremely bright human being, and who also possessed a keen sense of the world around him. During a recent interview Hiram told me that musicians of his era had to realize that they no longer commanded the "market-share" they were accustomed to back in the seventies and eighties. Always with a positive attitude; Bullock was just happy and proud to be able tour the world and perform, playing his real instrument. Bullock was a very special individual, both as a person, and foremost as a consummate musician. His music had no boundaries, and at any given moment Bullock could pound out the deepest blistering blues, the most soulful funk, rock-out with the best of them, and play straight-ahead jazz. He was a rare gem, who will be very sorely missed on the music scene. Fortunately his music will live on, and his legacy of over two-hundred recording credits will be preserved for future generations to enjoy.
Bob Putignano www.SoundsofBlue.com
<![if !supportEmptyParas]> <![endif]>
<![if !supportEmptyParas]> <![endif]>
<![if !supportEmptyParas]> <![endif]>