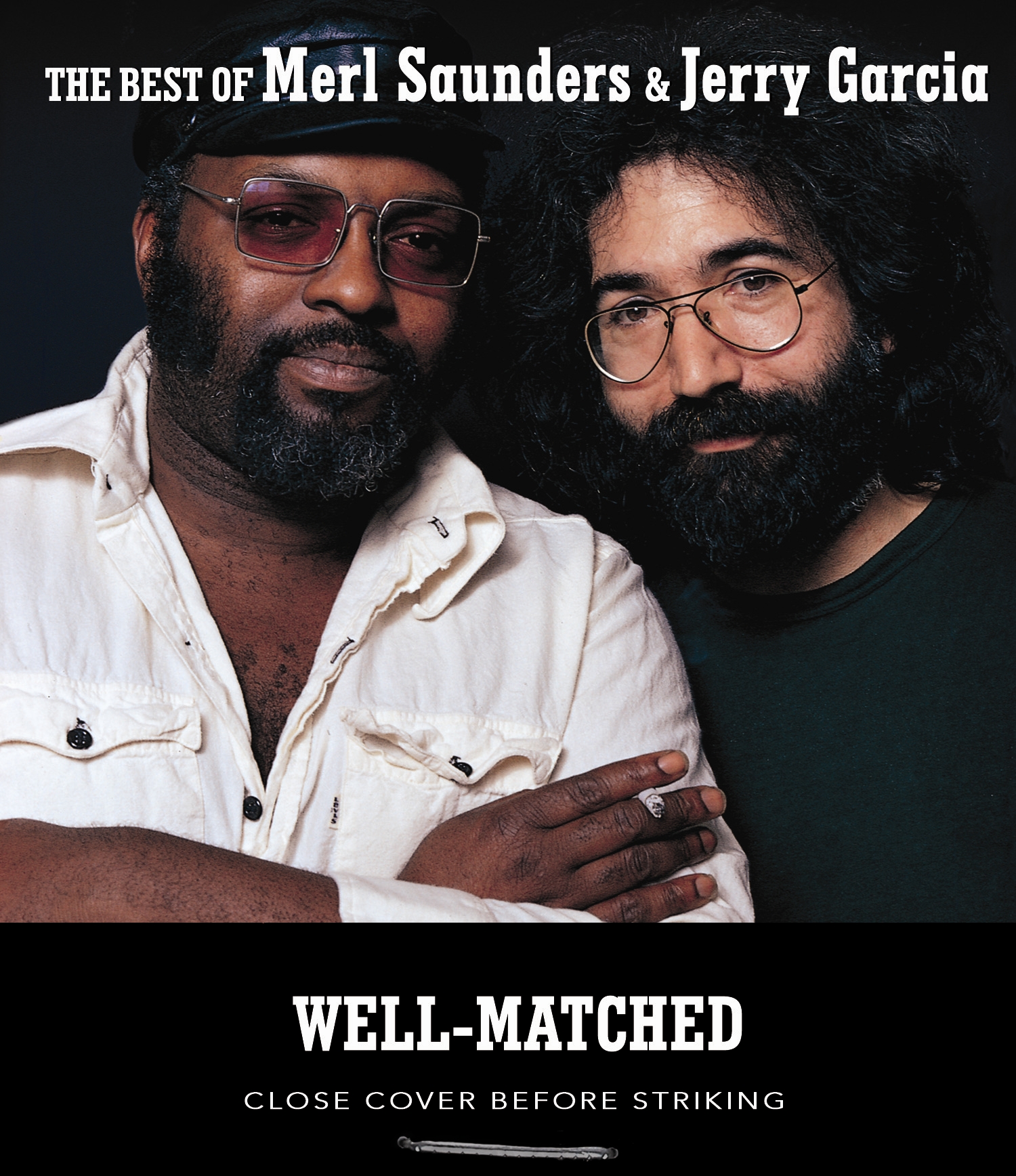 The Best of Merl Saunders & Jerry Garcia
"Well Matched"
Fantasy Concord Label
I mightily enjoyed watching Merl Saunders & Jerry Garcia perform in the smaller venues they played at during the early to mid '70's especially at the Bottom Line in NYC. 'Well-Matched' is not only a very appropriate title, but for those who mainly know Garcia's main body of work, this disc will shed a glimpse as to what Saunders & Garcia were concocting during their extremely fertile musical period, which also served as a excellent alternative to what Jerry was doing with the Dead. From my perspective- Merl infected Garcia with a lot of blues, soul, funk, and jazz, and as part time band member Martin Fierro told me, "Garcia took to Merl like a sponge, and had that nimble ability to absorb and apply various styles and genres of music into his already expansive repertoire.' Precisely!
All of the songs on this CD have been previously issued on Fantasy LP's & CD's; 'Heavy Turbulance' 'Fire Up' 'Merl Saunders & Friends/Keepers' and the various 'Live at the Keystone' recordings, with lone exception of the so-so cover of Smokey Robinson's 'I Second That Emotion.' But blues fans will dig the 11:32 cover of 'Mystery Train' which opens the recording, and the Doc Pomus authored 'Lonely Avenue' will knock you on your butt with its soulful background vocalists, Merl's solid B3, and Jerry's guitar explodes on this very straight-ahead blues cover. JJ Cale's 'After Midnight' is also another highlight, Merl's solid B3 is reminiscent of many of the great soulful-funky recordings made by the likes of McGriff, McDuff, and Dr. Lonnie Smith with the only difference being Jerry's very strong & upbeat vocals, and his extremely creative guitar playing. The late great Vassar Clements shows up along with David Grisman for a spirited version of Jimmy Rogers 'That's Alright.' One of funkiest tracks on this disk is Saunders 'Welcome to the Basement' with members of the Tower of Power Horn section, check out John Kahn's deep bass phrasings, Merl's various heady keyboard playing, and the outstanding horn charts by the Bay areas greatest soul-funk band- TOP.
Excellent liner notes by long time Dead affiliate Blair Jackson, and the disk was compiled by the nationally syndicated Grateful Dead Hour's- David Gans. Additionally, the CD's packaging. is assembled as such- as a matchbook, with strike strip on the back, which is very fitting as it appropriately signifies the fiery display of musicianship throughout this very enjoyable recording. Saunders & Garcia were definitely 'Well-Matched' Hopefully Concord will continue to dig through its Fantasy vaults for more Saunders & Garcia recordings, as this is one very fine collaboration that needs and deserves additional documenting.
Bob Putignano: www.SoundsofBlue.com