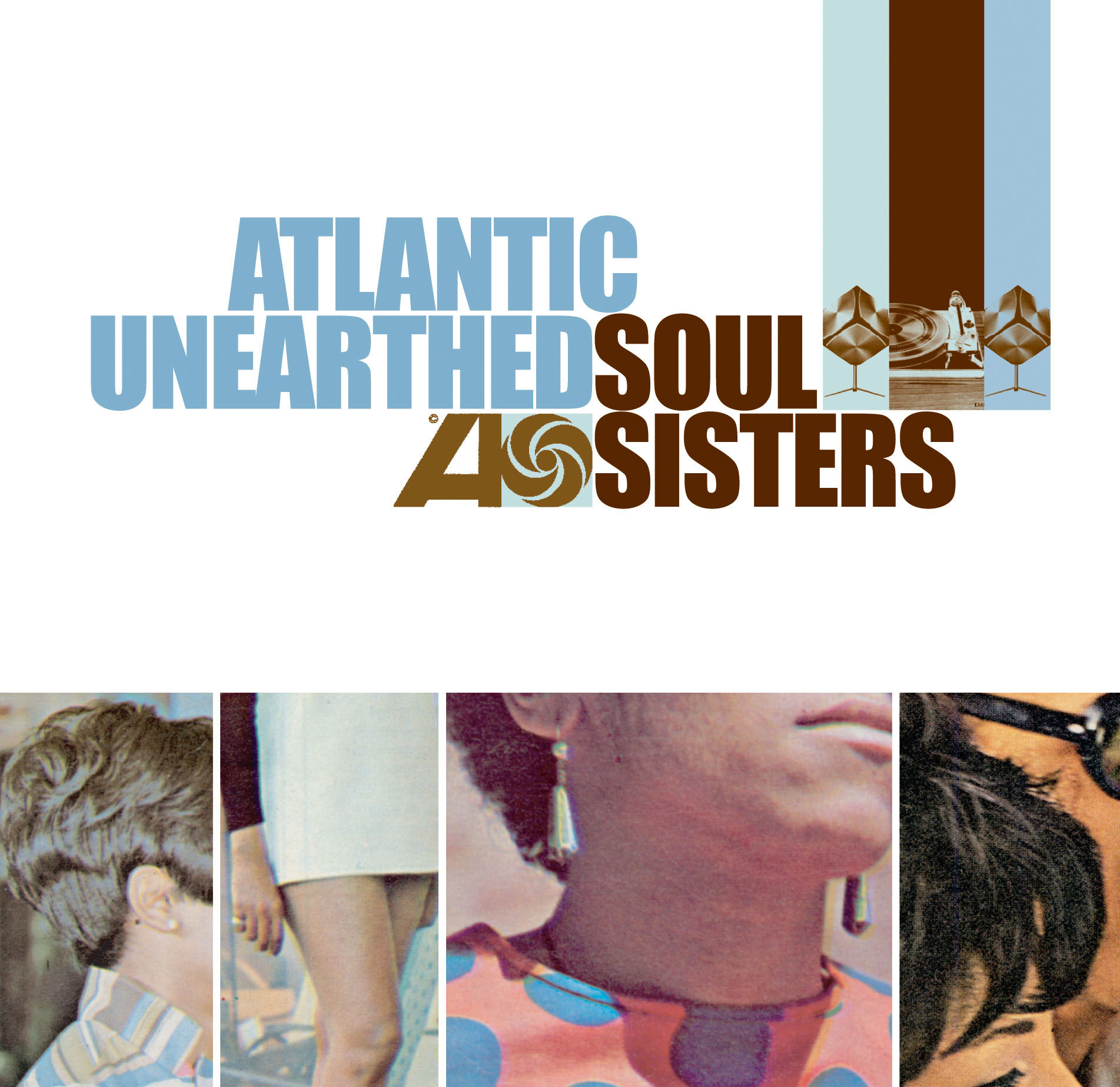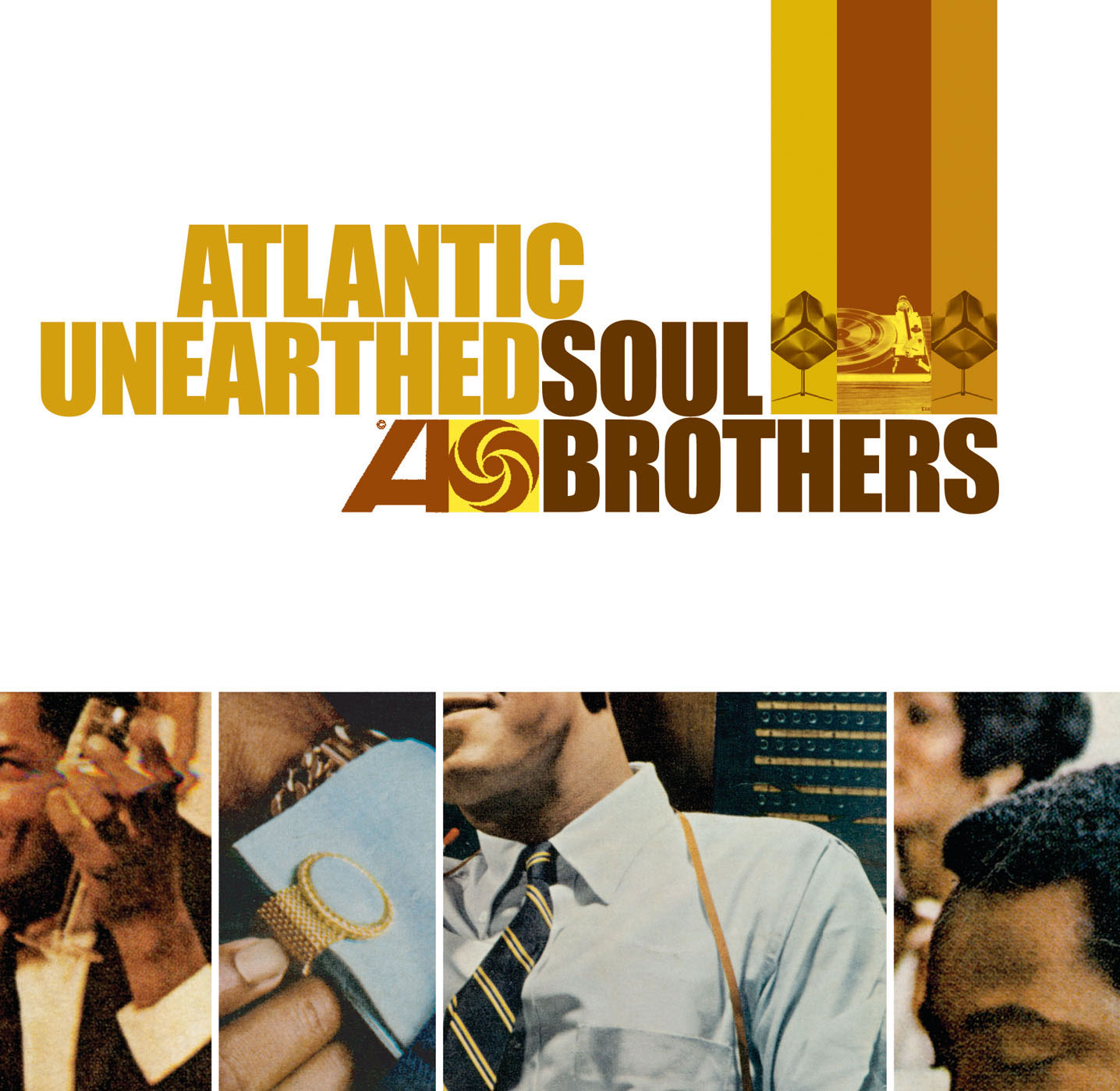 Atlantic Unearthed
"Soul Sisters/Brothers"
Rhino records
The classic era that Atlantic Records created during the 60's & 70's still stands tall and fresh sounding decades after these original recordings. Rhino Records digs deep in the Atlantic vaults releasing two separate releases; 'Atlantic Unearthed Soul Sisters & Soul Brothers.' Both CD's feature rare collectable singles, B-sides, and a several previously unreleased gems The 'Soul Sisters' compilation is made up of 16 tracks that were recorded from 1964 to 1974, this era of Atlantic's deep artists roster extended the life of Atlantic from its lofty beginnings from the late 40's & 50's, otherwise known as the house the Ruth built- that being the great Ruth Brown. Premier powerhouse mega-stars like Aretha Franklin, Irma Thomas, Mary Wells, Little Ester Phillips, Patti LaBelle, and Barbara Lewis are included on this disk, as well as the not as well known artists like Margie Joseph, Judy Clay and Baby Washington.
Aretha's seemingly unlikely cover of the hit Frank Sinatra's made famous, 'My Way' (co-authored by Paul Anka) was recorded in 1970, but released only on a European compilation, makes its U.S. debut, and is treated regally and far more soulful by the Queen of Soul than the more well known version. Five other previously unreleased tracks include: Margie Joseph's wonderful cover of The Temptations' "It's Growing," with the NYC cream of the crop session players (my heroes: Cornell Dupree, Bernard Purdie, Chuck Rainey, David Spinozza, & Richard Tee) it's produced by Arif Mardin, and its a gem. "Rescue Me" recorded 1970 at Muscle Shoals by Dee Dee Warwick-Dionne's sister- is also strong. Judy Clay rendering of Issac Hayes & David Porter's 'I Got To Love Somebody's Baby' was also recorded at Muscle Shoals with the production credits going to Tom Dowd & Jerry Wexler, and features the (un-credited) gorgeous slide guitar work of a young Duane Allman. These unreleased tracks perfectly define Rhino's categorization of 'Atlantic Unearthed.'
The 'Soul Brothers' compilation is made up of 16 tracks that were recorded from 1967 till 1973 featuring Atlantic mega-stars like Wilson Pickett, Otis Redding, Donny Hathaway, Bobby Womack, Sam & Dave, Arthur Conley and Percy Sledge, as well as not as well known singers like Percy Wiggins, Carl Hall, Darrell Banks, James Carr, and a young Mighty Sam McClain.
The opening track performed by the late Wilson Pickett is the soulful 'Can't Stop A Man In Love' which was previously unreleased. Other unreleased tracks included are; Percy Sledge's cover of Aretha Franklin's hit "Baby, Baby, Baby.' And its always a treat to find another unreleased recording by the tremendously gifted Donny Hathaway that being "What A Woman Really Means," (co-authored by NY session man Ralph McDonald) recorded in 1973 (and according to the liner notes) was taken from Donny's sessions when Hathaway was waxing 'Extensions Of A Man,' oh- production credits go to the one and only recently departed Arif Mardin. And Arthur Conley does a sweet version of Sam Cooke's 'Rome Wasn't Built In A Day,' with Stax like horn charts. Now if Rhino would only re-release the Arthur Conley classic 'More Sweet Soul' I would truly be in heaven!
Soul Brothers additional highlights include; Sam & Dave covering Dan Penn's 'You left the Water Running,' Otis Redding's soul drenched stirring version of Booker T. Jones & Eddie Floyds 'I Love You More Than Words Can Say,' which appeared as a Volt single in 1967. Mighty Sam McClain roars through a rocking cover of Johnnie Taylor's 'Lovebones,' which sounds like Booker T. & the MG's backing him, though the CD does not identify the supporting musicians. And the great Ahmet Ertegun lends his skillful production hands to R.B. Greaves haunting cover of Procol Harum's smash AM radio hit 'Whiter Shade of Pale.
If you are looking for a strong dose of classic soul performed by many of the great musicians who crafted the Soul genre for the great Atlantic recording label- look no further, as Rhino has truly mined dozens of diamonds on these two separate releases of 'Atlanic Unearthed- Soul Brothers & Soul Sisters.'
Bob Putignano www.SoundsofBlue.com